Global expansion is unarguably the ultimate goal of almost all tech companies after spending years fundraising, developing products and technology. The growing markets, increasing disruption and eager investors have pushed tech firms to venture abroad for new talent pools, growth and investment opportunities. However, growth into new markets brings a host of new challenges in addition to the instability caused by COVID-19. This guide (extracted from Sales Force Europe's eBook) will help your tech company understand the key steps when crafting a global expansion strategy. How to assess the company's capabilities before going global and where to start plotting the expansion will be discussed, helping to attain your firm's international aspirations.
How to assess the readiness for global expansion?
Step 1. Build the solution's value proposition as a critical sales asset
It's crucial to evaluate your current processes, wins and failures before looking to go elsewhere. An exploration phase should be gone through to delve into the company's capabilities and solutions. Be able to answer:
Why do you win or lose deals? How can you replicate those wins abroad?

What does your ideal customer look like? What is the buying scenario? Who are key decision makers?

Who are your current most profitable clients?
Establish and integrate your value proposition into your sales and marketing collateral. Document out your sales, marketing, and lead generation processes so they can be replicated and localized for new markets. Clear operational processes and support offerings should also be built.
Step 2. Identify reference customers
The existing network of customers should be leveraged as a way to learn about why people choose your product and solution. Identify active users and loyal customers who are willing to say, on the record, what motivates them to make a purchase and why they love it. They could act as brand ambassadors that will even take a step farther to make a video testimonial or write their experience elsewhere, whether their own social channels or perhaps a vertical-specific journal. As testimonials are key proofs of service, make sure they could be easily found on your website and are ready for localization before expanding to the next market.
Step 3. Reflect on your home sales
It's best to work out on a reliable recurring revenue and a predictable budget based on your situation at home. Set an annual target, estimate the number of deals and pipeline worth, then come up with how many leads you will turn into sales opportunities. Do you have this sort of staff or financial resources to cover this commitment for at least a year? How much will it take to replicate this for the customer base abroad? Take a look at finances and honestly ask yourself if there will be enough funds, revenues and resources to support and sustain the growth you're forecasting.
Step 4. Get your C-team on board
Moving to new markets takes full commitment from the whole team, including C-suite (founders and investors). While not everyone moves abroad, everyone from sales and marketing, to IT and operations, to customer support, legal, and finance should be dedicated to the global expansion process. However, the team back home is there to support, not to deliver the deals. For key positions such as C-executives and sales teams, it is recommended that they show commitments by flying over and learning about new markets and business cultures. In light of the current COVID-19 situation, they should join virtual calls with the local sales representatives, and actively engage with prospective clients and sales channels.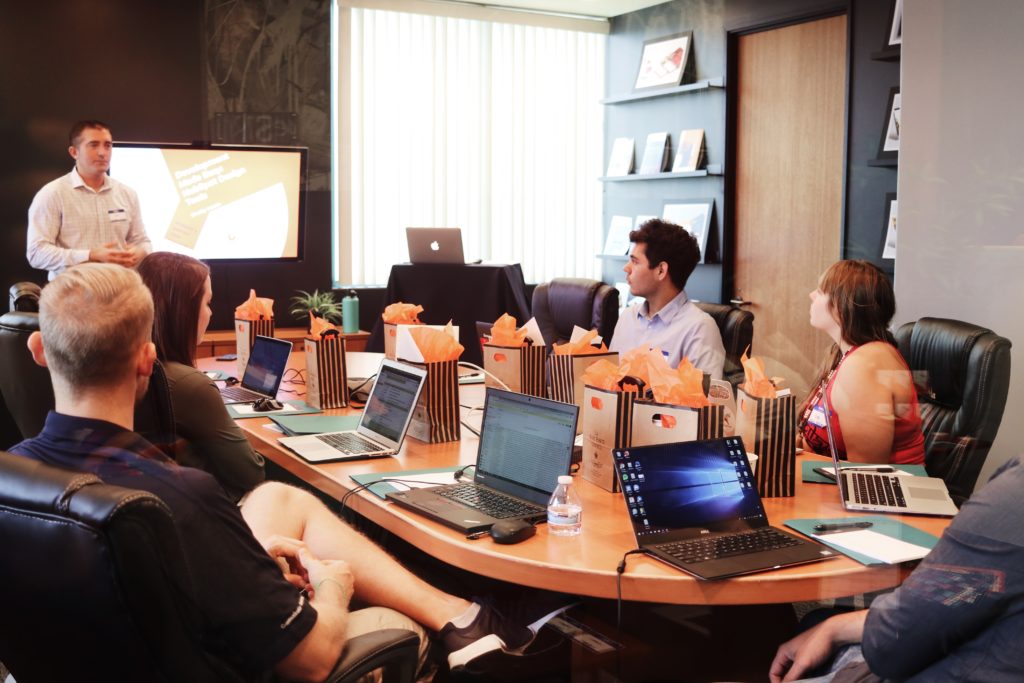 Where to start building global expansion?
Look back before looking forward
Start out by taking a look at every aspect of your business. Sit down with marketing and review where the current qualified leads are coming from, and what are successful funnels that could be repeated in a new country. Look at the website traffic – are you getting interest from people from other countries? Look at the competition – if your strong competitor has just opened an office in Paris, maybe you should consider London, or Madrid as your European launchpad. Test your pitch (with message adapted to local subtleties) in new target markets. Understand your worth, note it down, then involve regional experts to help deliver your sales strategy.
Build your pipeline
Successfully setting up recurring revenue in a new international market takes time. Each new market engagement must be supported by some level of inbound and outbound lead generation activities, done at the local level in the local language. Thus, global expansion is a long game where you should mark milestones in quarters.
First quarter: Build your brand. Get in front of the target audience. Sign as many trials and demos as possible. Channels sales agreement where applicable.

Second quarter: Focus on closing the first deals. Be open to doing whatever you can to make sure they're happy (even if it means lowering your price just this once).

Third quarter: Get paid off. See revenue growth. Attract other clients.

Fourth quarter: See ROI. Expect cash flow positive by the end of the first year.
Explore international sales options
There are four different models that tech companies typically use to approach global expansion.
Headquarter-based direct sales
Leverage your own sales team to sell into new markets, in-person, by phone, or via email. This requires flying back and forth and juggling time zones and video calls. However, this could distract the sales team from what they are already good at – selling to your home market. This may work well for smaller deals of under $25,000 which you can usually close via inside sales tactics, but even inside sales is more effective when delivered at the regional level, in the local language. 
Focus on successful verticals and leverage existing networks is definitely a successful sales method to explore. This often involves third-party sales teams who collaborate with your sales team to onboard the client for your particular offering. Channel sales need to be actively managed, hence requiring a lot of heavy lifting that needs to be done to deliver sustainable revenue.
Show your long-term commitments to the new locale by putting the cart before the horse, building an office and hiring permanent employees. This may work once you have some reliable revenue flowing and a great sales team already in place. Seek support from the local market entry or talent acquisition firms with experience in connecting businesses and local talents like Australiance to hire and onboard the very first employees.
Sales team outsourcing is the contracting of people that are qualified in selling your products, already in place with the local network and proven experience in the market. Therefore, they can help you get to market faster – six to 12 months faster than any other options, which saves money and eliminates the risks of expanding abroad. Contracted sales teams typically work on a fixed budget with commission. They usually come with other support like marketing, lead generation and customer service, allowing a scalable way to provide full services.
Tech companies will continue to grow internationally as markets expand, investors demand and technology disruptions grow. To achieve the international ambitions, tech leaders must thoroughly assess and consider options that help them maintain competitiveness while securing new market opportunities when going global. The successful companies are the ones that recognize and adapt to global complexities from the start, allowing them to tap into vast business opportunities as time goes on.

Source: Biz Journal, Sales Forces Europe
At Australiance we team up with global partners, one of which is Sales Force Europe, to provide our clients all the resources they need when expanding internationally.
Are you planning for global expansion?