After the Interview: Tips for Job Seekers
Interviews are crucial, and thorough preparation is key. This includes crafting a compelling resume and readying yourself for potential questions (for resume tips, click here).
Yet, remember, the post-interview phase is important. It can truly make a difference, especially when there's stiff competition for the same job.
This guide below will give job seekers all the tips to take after an interview, distinguish you from the others and make the difference!
After your interview, don't forget to ask for contact info and enquire about next steps this will give you a decision timeline. But be patient, hiring processes can take time. It's okay to send a polite follow-up email if you haven't heard back within the timeframe they mentioned, but avoid being overly persistent.
Make interviewer remember you
One of the most valuable post-interview practices is sending a thank-you email. It's a courteous gesture to express your appreciation for the interview opportunity and reaffirm your enthusiasm for the role. In your email, you can also reiterate key discussion points from the interview, which not only underscores your interest but also leaves a positive impression on the interviewer. Make sure to personalize your email by mentioning something specific from the interview that stood out or that you enjoyed discussing. This personal touch can help the interviewer remember you. To maximize its impact, aim to send the email within 24 hours to showcase your enthusiasm.
Connecting with individuals you've met during the interview on LinkedIn is another valuable step. If they accept your request, it could signal their desire to learn more about you. Expanding your professional network is consistently beneficial, as it helps you stay well-prepared for future opportunities.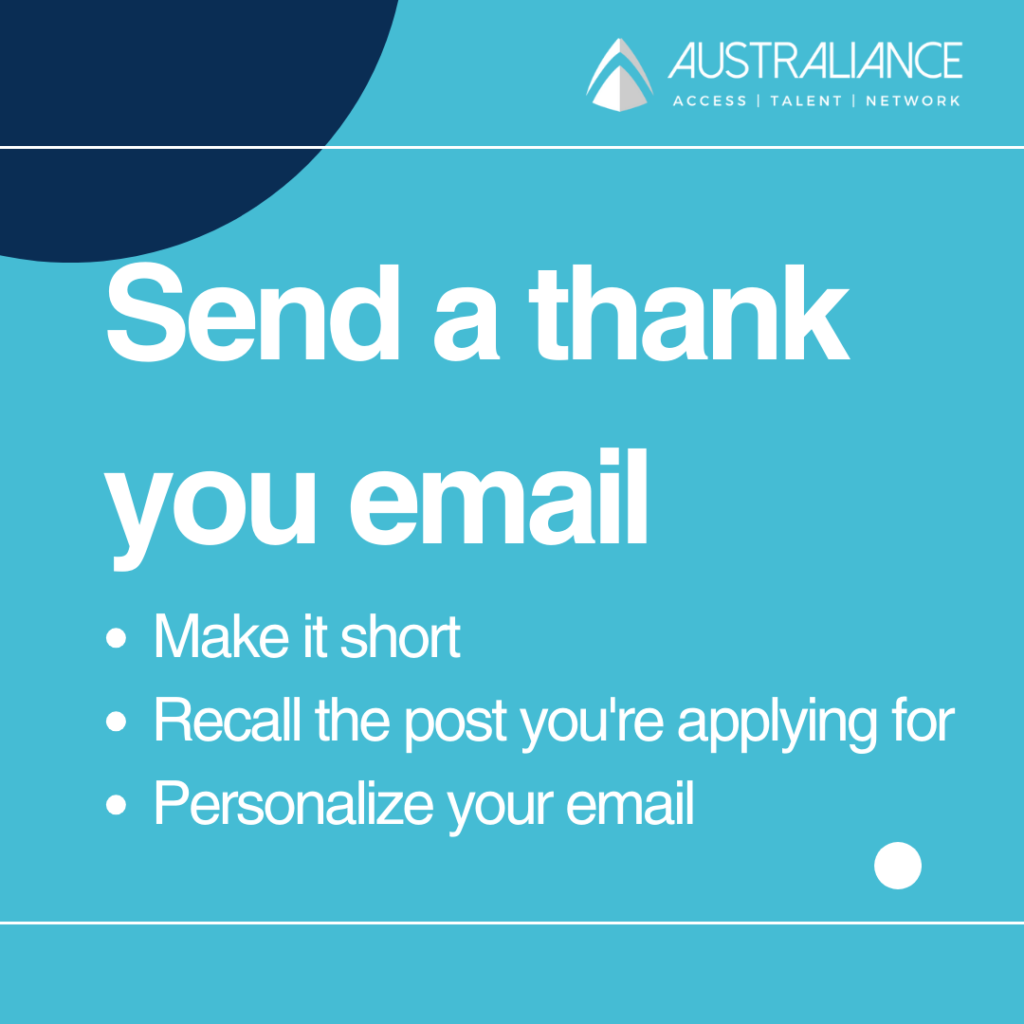 Keep striving for improvement
Post-interview, remember to take a moment to write down what you've learned about the company before it slips your mind. These notes will be your secret weapon for the next phases of the interview process because they'll help you remember what the interviewer discussed during the initial interview. This way, you'll be better prepared to understand the company as you move forward. You can even start getting ready for the next round to make sure you're fully prepared for the big day.
Take also a moment to evaluate your performance: consider your responses, the questions posed, and areas for enhancement. Identify your strengths and pinpoint areas where you can refine your approach.
You can create a personal dashboard with the positives and negatives that you could read every time you have a new interview. This self-assessment serves as a valuable preparation for future interviews or alternative opportunities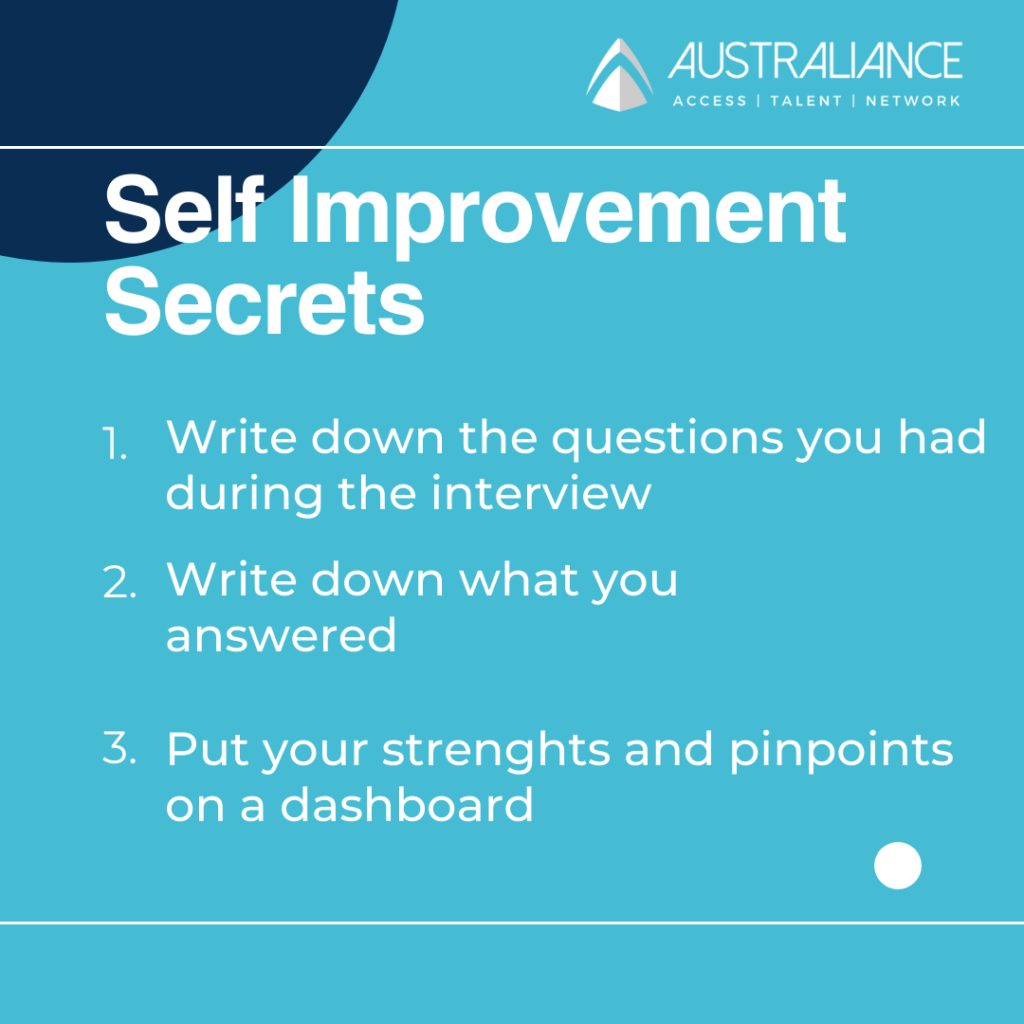 Keep looking for new opportunities
Remember that each interview is a valuable learning experience, whether you receive an offer or not. Use it to grow and refine your interview skills, and keep moving forward in your job search. So, continue your job search, don't put all your hopes on a single opportunity. Keep applying and interviewing with other companies until you have a confirmed offer. This maintains your momentum and increases your chances of finding the right fit.
You can explore new opportunities here and apply all the insights you've gathered to enhance your performance following your previous interview: