Tips to Land Your Perfect Job in Australia
In 2022, society is in the process of recovery and is resuming normal activities after the onset of the COVID-19 pandemic. Many have kept their career on track, whilst others explore new avenues of opportunities within the changing workforce. Here are highlights from the Emlyon Business School's Employability World Tour webinar, with the best advice for job seekers looking for opportunities in Australia. This advice from our Founder, Leo Denes, and our Director of Australiance Talent, Pooja Nair, will help you navigate the job market to kick-start your career in Australia!
Emlyon Business School Employability World Tour Webinar
Using the Grow Model to Your Advantage
To start, it is suggested to use the GROW model (Goals, Realisation, Options, What's Next). You should clearly define your short-term and long-term objectives and formalise your plan. It is essential that you are always organised, documenting your progress throughout your job search. Learning from your mistakes and past experiences are pivotal steps to start planning for future opportunities.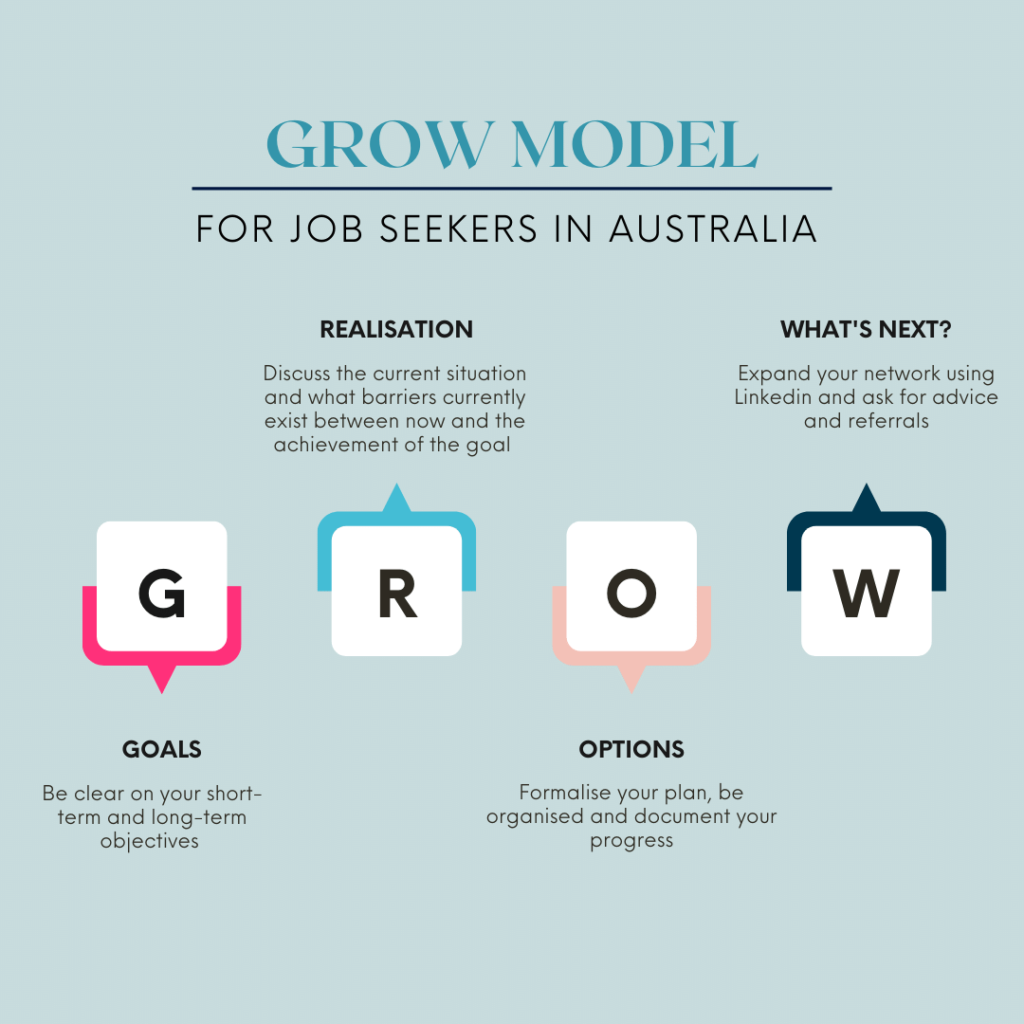 As per job requirements, you will need to adapt your resume accordingly. You can focus on the skills and job responsibilities required for the position. Mentioning achievements and awards you have received in your previous workplace, school projects or even personal projects are encouraged, as long as they are relevant to the job you are applying for. 
Interview Stages and Skills to Succeed
It is paramount to be fully prepared for an interview. You can start by researching the company's background and focusing on internal growth. Always have your phone on standby, you never know when you might get pre-screening calls from the hiring manager/recruiters. After your call, prepare yourself for an online interview. Once you have passed that stage, it's time for a business case presentation. Improving your communication and presenting skills is crucial if you want to be considered for the position. Being anxious will only increase your likelihood of failure. Sell your presentation, sell your skills, experience and personality; the hiring officers are looking to buy.
The Importance of Networking
Networking opens your doors to opportunities, allowing you to better understand the Australian job market. You can start by using LinkedIn, joining groups or newsletters to connect with professionals from various backgrounds and asking for their advice and referrals. Hence, this allows you to better recognise, identify and determine your job opportunities and options. When applying for jobs or internships, you can connect with the hiring manager on LinkedIn and drop them a message. Express your interest in the position and why you would be a great candidate, convey to them what you can offer for the company. Showing a bit of personality in your conversations will allow you to stand out, creating an interpersonal connection with them. You will also be able to build your contacts by attending meetups and university alumni events.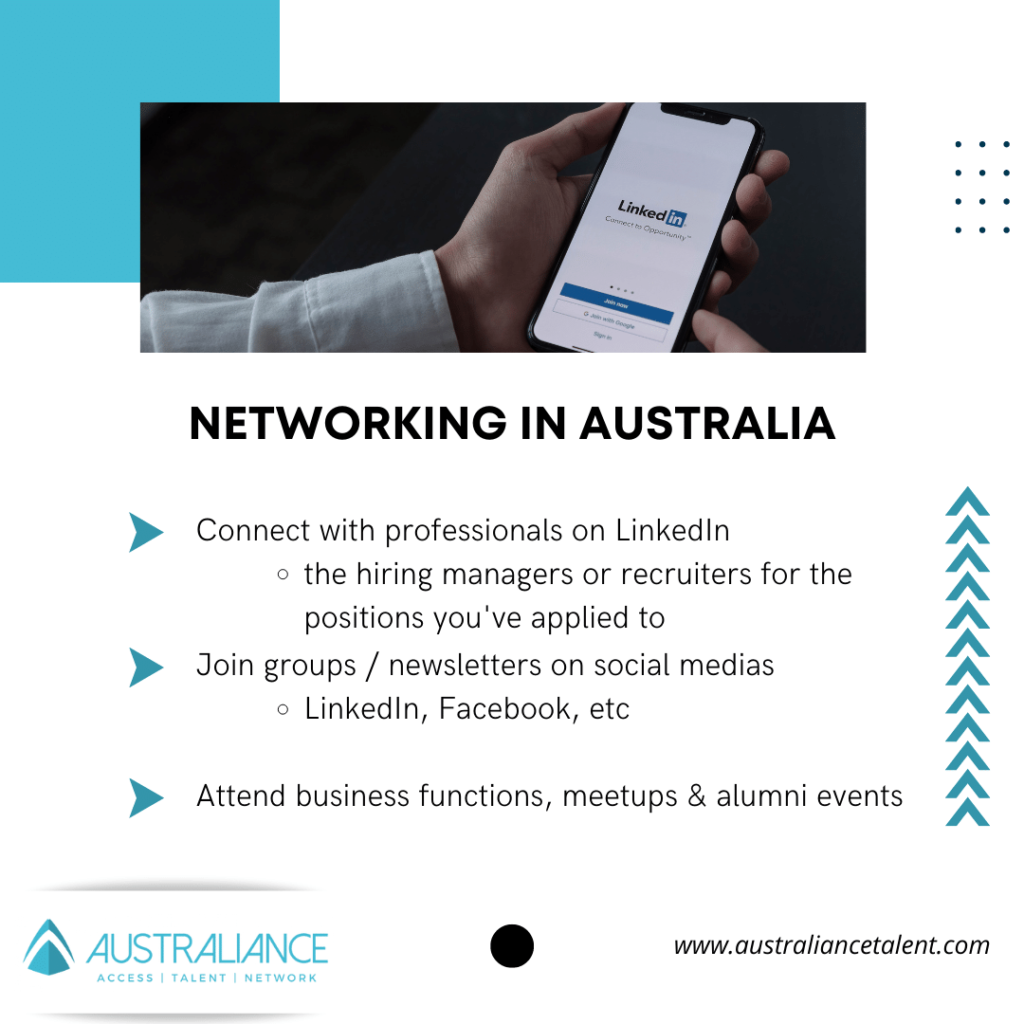 Relocating to Australia, Benefits and Expectations
Lastly, for those based overseas, it is ideal for you to come to Australia during your job-seeking process. You can start by understanding your working visa options and the living costs in Australia. By being physically present in Australia, you will be able to create more opportunities locally in a candidate market. Therefore, speeding up the recruitment process as there is no time difference. This shows your commitment and motivation to work here. It is important to note: you should be open to stepping down in order to enter the Australian job market. This is to allow yourself to obtain local experiences and training that many employers highly value and are often sought after.